Our Services
Fixed Fire Extinguishing Systems
Fixed Fire Extinguishing Systems, including Halon and CO2 and Water Mist.
Portable Fire Extinguishers
Portable Fire Extinguishers, including CO2, Dry Chemical, Foam, and more.
Wheeled Fire Extinguishers
Wheeled Fire Extinguishers and Semi-Fixed Fire Suppression Systems.
Air Compressor Testing
Air Compressor Air Quality Testing and Analysis.
We provide service to walk-in customers, businesses, the marine industry, and overseas foreign services.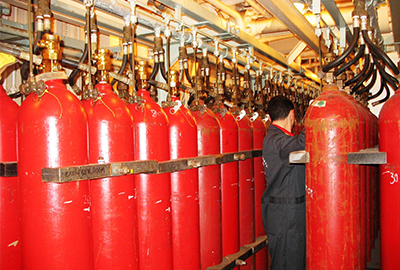 Walk-in Service at our convenient location in Ballard, Seattle
USCG Approved Inspections
Hydrostatic Pressure Testing and Proof Pressure Testing Cylinders
Supply and Installation of Marine and Land Based Fire Suppression Systems
Recharging of Carbon Dioxide (CO2), FM200, Halon 1211 & 1301
Recharging of Dry Chemical and Wet Chemical
Testing and Repair of Fire Hoses
Custom Engraved Plastic or Metal Tags and Signs
Bench Testing of SCBA Units of all brands, using the latest POSI 3 Computerized
Software and Factory Authorized test and repair facility for Interspiro & Draeger
24-Hour Service for Foreign Cargo / Tanker vessels at any port in Washington State
Emergency 24-HOUR service is also available
We can assist you in most aspects of Fire Equipment, from consultation and service to complete turn key installations. We have a large inventory and a wide variety of Fire and Safety Equipment and associated hardware at hand to make it a convenient one-stop shopping center for your safety needs. We specialize in the Marine Industry, but we are always able to work with and help our other diverse customer base as well. Please contact us for further information.